Dr. Martens x Stussy Desert Boots: The punks had Dr. Martens, and the surfers had Shawn Stussy. The punks are dead and Stussy sold his name, but the refined FTVS reader will be content to see an unlikely collaboration yield a pair of shoes that will not only be useful for roofying drinks at The Standard, but nimble enough to fight back in case caught doing it.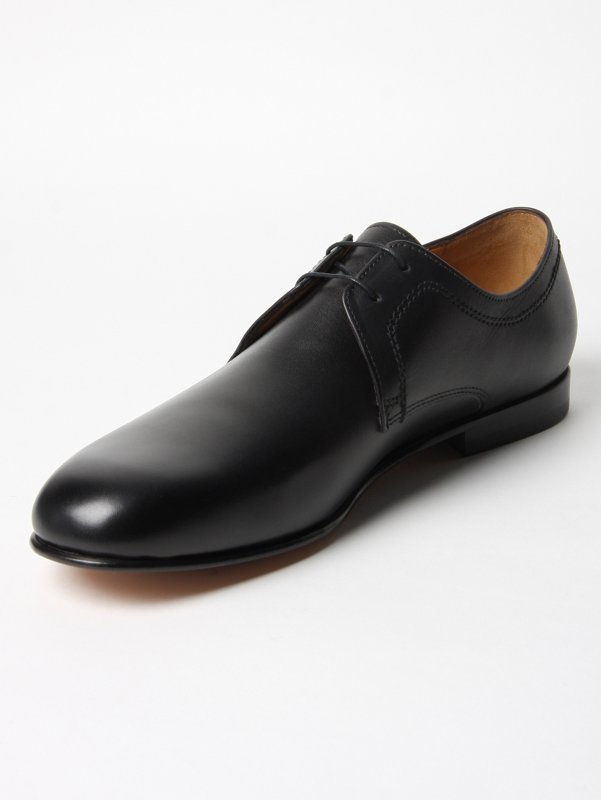 Acne Jeans Striking: The Swedes are as self centered as the French are arrogant, and it seems this is the key to style and coital theology. Acne Jeans Striking shoes are the dress shoe par excellence for any refined FTVS reader with donkey sex in mind. Meeting at the Federal Reserve? Late night at Jumbo's Clown Room? The Striking will squeeze the sleaze out of any situation.
SpringCourt B4 Nappa: Besides Laurent Garnier and Jean-Michel Jarre, France has always been a successful exporter of all things sexed and raped, bringing to the select masses a palette of items of superior stylistic value. Brigitte Bardot, Serge Gainsbourg, Jean Paul Belmondo, and Marc Dorcel are the offspring of a refined nation with a generous womb that has defined sex since the dawn of humanity. FTVS declares SpringCourt as the all-round and geometrically superior L.A. sneaker. Yes, dear reader, you should indeed give away your pair of Converse to your retarded neighbor, and enjoy faster, longer and better intercourse with SpringCourt's patented rubber sole. SpringCourt sneakers, like Asian women, are timeless and will remain magnetic to your seed for years to come.